We are a Full Service Internet Development Company
• Website Development & Maintenance • Internet Marketing • eCommerce Site Development • Marketing Plans & Execution • Logo Design • Graphic Design
• Website Maintenance and Support • E-mail Broadcasts • Social Networking
• Search Engine Optimization (SEO) • Pay-Per Click Advertising (PPC)
• Google Place Updating

In addition, we offer traditional graphic design for any print collateral. We have extensive marketing experience including ad production, media planning and execution. We also offer software training.
Need a Facebook page and to know how to leverage it for your business? If the answer is yes, call us today for a free consultation - 719-761-7600.

Available for short-term project work or we can supplement your in-house team for extended projects. Serving Colorado Springs, CO for over 20 years.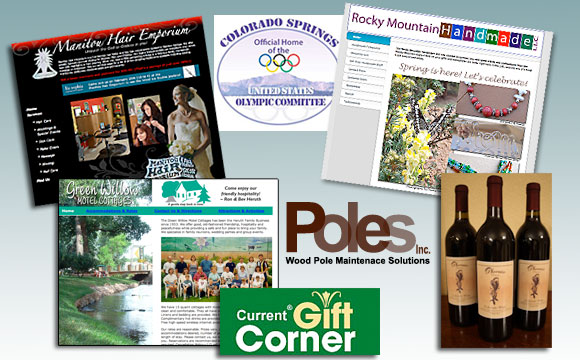 Visit some of our client's websites:



www.americanrefinishingservices.com